Shaun Lucas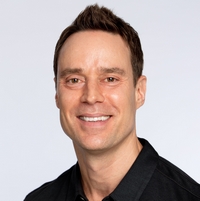 Shaun Lucas, President & CEO, joined Monterey in 1999 and was promoted to the Management team in 2000, where he oversaw the Finance division until 2007 when joining the Executive team as Operations Vice President. Shaun became Executive Vice President in 2015 with an increased focus of developing new clients and industries, while maintaining and improving current relationships. With a long history of setting a high standard as related to performance expectations and results, Shaun assumed the position of President & CEO in 2018 with an objective to lead Monterey toward reaching new goals and ongoing growth.
---
John Owens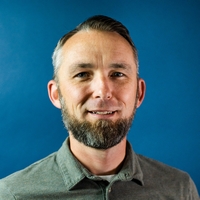 John Owens, Executive Vice President, joined Monterey Financial in 2008 and was promoted to the Management team in 2011. Showing continued dedication to improving department efficiency, portfolio performance, and overall client relationships led to John becoming Finance Manager in 2013. His high levels of analytics and strategic planning was instrumental in overseeing the overall department growth and performance of the Finance division. John was promoted to Operations Manager in 2015 followed by a promotion to Vice President of Operations in 2016. John serves as a member of Monterey's credit committee, compliance committee, and investment committee. As Executive Vice President effective 2018 he will continue his leadership in taking initiative to identify and correct issues, improve procedures, and communicate effectively with clients and consumers, all while pushing performance expectations through training and mentoring, crucial in Monterey's current and future success.
---
Nate Lucas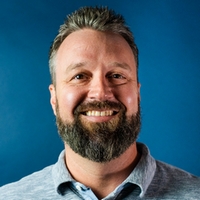 Nate Lucas, Vice President of Operations, began his career at Monterey Financial in 2004 in our Loan Servicing department. He was quickly promoted to Loan Servicing Supervisor due to his performance, and later transferred to our Collection Agency as the Collections Supervisor. In 2006 Nate joined Monterey's Management team, and has since managed all 3 operational divisions. As of 2018 Nate oversees the Finance, Loan Servicing, and Collections divisions at Monterey, utilizing his experience and dedication to performance, quality, and compliance to ensure Monterey's high standard of performance results are met.
---
Lisa Pruitt
Lisa Pruitt, Vice President Support and Compliance Officer, joined Monterey in 1998 as the Central Processing Manager, handling all applicant underwriting and new account placement for all divisions. In 2013, she was promoted to Senior Manager during the merge of Client Services and Central Processing, creating the current Client and Support Services division. In 2015 Lisa was appointed to manage Monterey partnerships as Compliance Officer, and a year later she was promoted to Vice President of Client Support Services, which in 2018 became Vice President of Support, allowing her leadership to expand to Account Services divisions. Lisa's vast experience and leadership of the company's Compliance Committee are very valuable assets of Monterey.
---
Chris Ratigan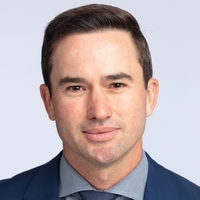 Chris Ratigan, Vice President of Business Development, joined Monterey in 2010 and became a part of the Management team in 2016. From early on, Chris was involved in partnership development that helped lead to Monterey's expansion into a variety of different industries. His continued efforts within the Sales Department have been an integral part of improving staff training, procedural efficiency, sales process and negotiation, and client relations. Promoted to Vice President of Business Development 2021, Chris continues his leadership role with the Sales team, while also overseeing marketing, brand development, government contracts, and acquisitions.
---
Chris Hughes
Chris Hughes, Executive Director, has been with Monterey since 1995 and served as President from 2013 until 2018. Chris is a member on Monterey's Board of Directors, Credit Committee, Compliance Committee, and Investment Committee, while also consulting in the company's legal affairs.
---
Dave Bultemeier
Dave Bultemeier, Controller, has been with Monterey since 2001. Prior to joining Monterey Dave worked for PriceWaterhouse Coopers in its audit and tax divisions. In addition to the valuable experience he developed working for one of the nation's largest accounting firms, Dave has served as corporate Controller and Chief Financial Officer for multiple consumer finance companies. Dave graduated with distinction from Indiana University with a degree in Accounting. Dave's responsibilities at Monterey include the coordination of all internal financial and audit controls, annual financial projections and reporting, budget creation and assessment, and collateral and regulatory audits. Dave also fills a key role in the establishment and maintenance of important lender and client accounting relationships and is a member of Monterey's credit committee, providing valuable analytical input.
---